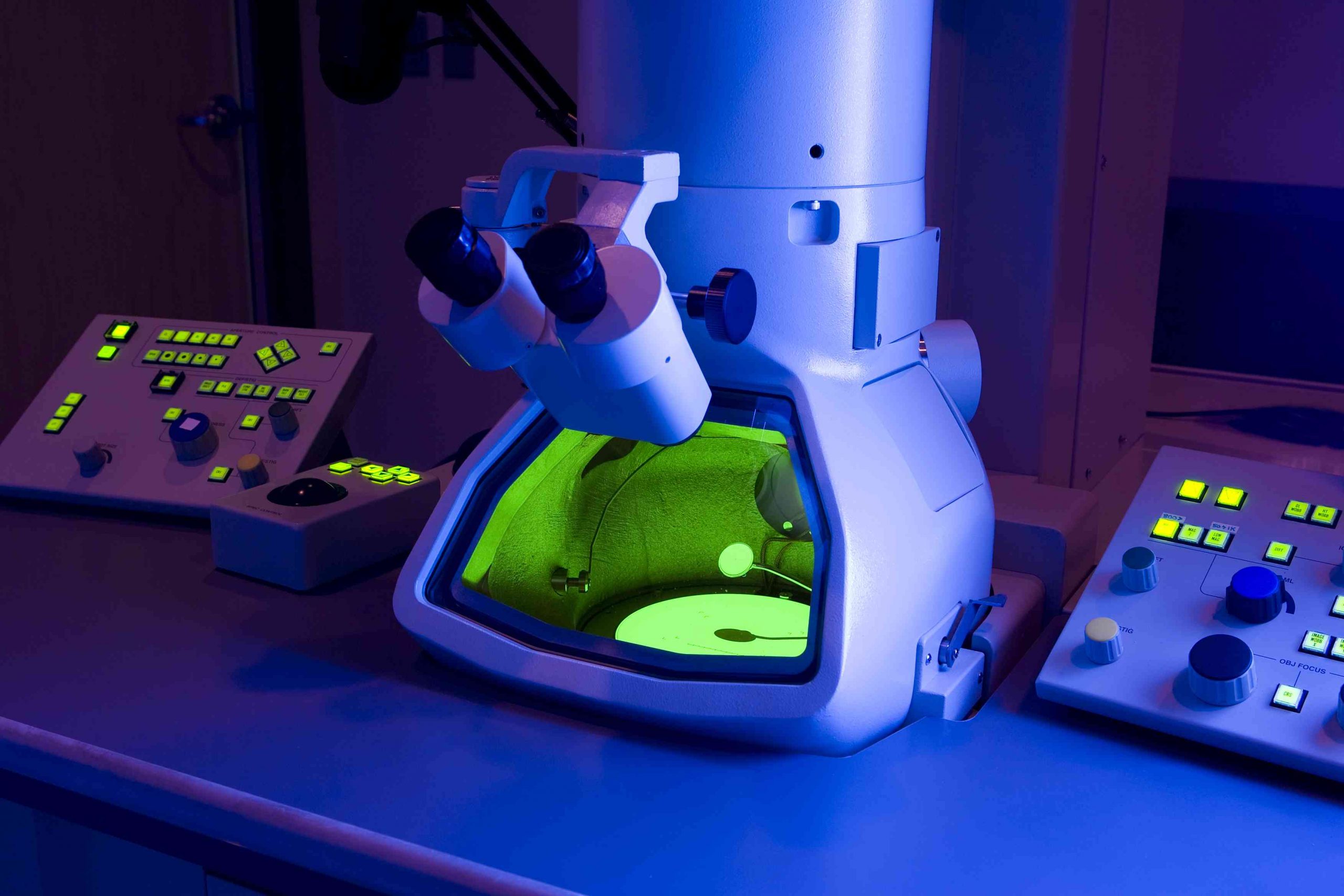 fond-one
First Transmission Electron Microscopy Asbestos Laboratory in Oceania
fond-2
TEM Serving
Asbestos Identification
…COHLABS-TEM is a join-venture between 3 different companies that decided to collaborate their skills to bring Transmission Electron Microscopy to Australia for the purpose of improving scientific rigour to the asbestos industry.
We gathered international skills in electron microscopy to Asia Pacific thanks to more than 55 years of combined experience using this technology in the most strict asbestos regulated countries.

Asbestos analysis, identification and counting
Electron microscopy is a powerful tool for the investigation of materials using a very high magnification (X10,000) and high-resolution (0,1nm). The materials are analysed to their elemental composition the results are then compared to already known reference materials. This enables the lab analyst to achieve accurate and precise identification of samples to determine if they are, in-fact asbestos. TEM also features the ability to identify non-commercial asbestos types such as tremolite, actinolite and anthophyllite which cannot be identified by Polarised Light Microscopy (PLM).
Cohlabs TEM offers fast turnaround time for bulk samples and air filters analysis. We are also answering to specific requests to sample suspect Naturally Occurring Asbestos, Asbestos in soil or Ghost Wipes / Swab samples.
Our methodology is based on world class industry leading practises utilised in Europe & the USA. 
For further information or any inquiry regarding pricing, please contact us.

TEM in able to detect very fine fibres that cannot be observed using PLM.
TEM can identify the non-commercial asbestos minerals such as tremolite, actinolite and anthophyllite which cannot be identified by PLM due to the wide range of optical properties these minerals exhibit.
Declaring there is no asbestos where there is – this is the worst-case while trying to managing asbestos in-situ. This can be avoided by utilising TEM.
Common asbestos containing materials not observable under PLM include; Vinyl tiles, sealants, mastics & epoxy resins.

Working in environments that contain multiple organic fibres present? TEM can be used to confirm mineral fibres as being non-asbestos allowing the avoidance of unnecessary costs of specialist asbestos remediation where it is not necessary.
TEM distinguishes asbestos fibres from all other fibres to get the right result.

KNOW THE REAL EXPOSURE TO ASBESTOS
Fibres released from ACMs are released in different sizes. Many of these asbestos fibres are thinner than 0.2 μm and therefore are not observable using Phase Contrast Microscopy (PCM).
By using TEM for your sample analysis you can avoid under-estimations in exposure:
TEM detects asbestos from .01μm.
In many cases, you're exposed to Thin Asbestos fibres that you cannot detect with the PCM.
0.1 nm Range Resolution
Minimum object size detection of 1 nm
Chemical Composition
Given by Energy Dispersive X-Ray Spectroscopy (EDS)
Crystal Structure / Atomic Arrangement
Defined with convergent beam electron diffraction technique.
Comprehensive identification of a fibre
COHLABS-TEM
Suite 2, 92 Cleveland Street, Greenslopes, QLD 4120
P  +61 (0)7 3015 7555
M +61 (0)4 1268 0292